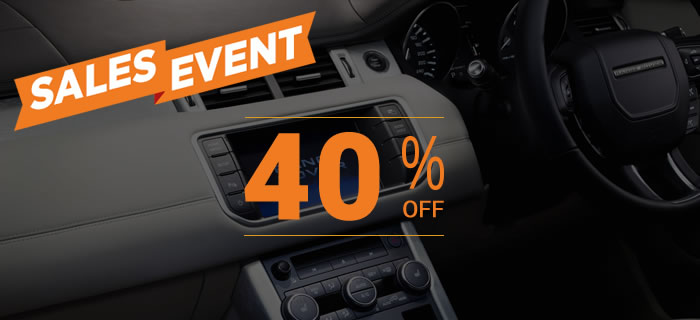 LAND ROVER AUSTRALIA AND NEW ZEALAND GPS MAP UPDATES
About Us
TomTom ANZ Pty Ltd is authorised by Jaguar Land Rover Australia to sell Navigation Map updates on their behalf for the territory of Australia and New Zealand.
About TomTom
Navshop.com.au is a website owned by TomTom ANZ Pty Ltd which is distributing digital mapping products for navigation systems in Australia. This website was previously known as Whereismaps.com.
When it comes to mapping and navigation, TomTom is a leading brand in Australia and New Zealand. What's more, with more than 18 years' experience, we understand local conditions, making our mapping database one of the most comprehensive on offer.
We're so dedicated to getting you from A to B that we've developed an entire range of digital mapping products that can be used across every medium.
From the internet, mobile and smartphones to in-car and portable GPS - not forgetting our specialised products for business and government - we're everywhere you are. That makes us awesome.
We go the long way round so you don't have to
Luckily for you we know Australia like the back of our hand. From the ever changing points of interest to the ever evolving road network,Navshop.com.au is your source of local knowledge.
When you choose to navigate your way around with TomTom you enjoy exclusive access to the unmatched data resources of Sensis® , Yellow Pages® and White Pages®. Ultimately, this means you have access to more of the information and points of interest you want.
Crucially, it's not just our top notch map data that makes us a leading Australian and New Zealand brand, it's our people too. From our GIS Technicians, Product Engineers and Research Specialists to Data Analysts and GIS Cartographers, every one of our team of more than 100 people are experts in the mapping field. Read more about our team here.
Australians love us because we love you
Being 'navvy savvy' is more than just being Australia's leading independent source of quality mapping and navigation information.
Tom Tom also taps into the knowledge of some of Australia's biggest and best information brands including Yellow Pages® and White Pages® to ensure we're providing map data with everything and everywhere you're looking for.
But don't just take our world for it. In a recent GPS comparison conducted by Choice magazine, Australia's leading independent consumer advocacy group, Whereis Maps legacy units took the top honours (again!) and beat our key competitor in all areas, with a clear advantage in points of interest. So what are you waiting for?